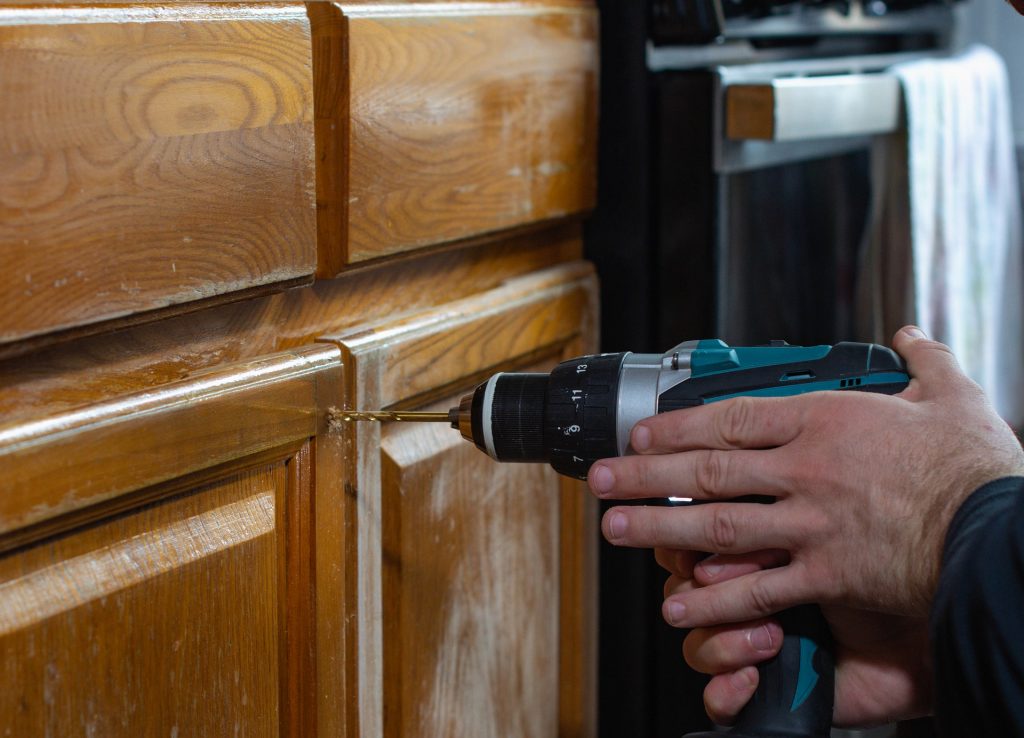 When remodeling their kitchens, homeowners typically look for traditional, modern, or contemporary styles. Beyond cabinet aesthetics, homeowners often rely on cabinets for storage as well.
Most homeowners consider remodeling their kitchen with a goal to redo the overall flow, style, or layout. The top style for remodeled kitchens is transitional, followed by modern, contemporary, farmhouse, and finally, traditional.
Almost all homeowners who undergo kitchen remodeling improve their cabinets by replacing them completely, while one in three chooses a partial cabinet update instead. The most popular updates include refinishing cabinet exteriors, adding new cabinets, replacing the doors, replacing only a few cabinets, followed by refinishing cabinet interiors.
Shaker style cabinets are the top door choice for cabinet updates, with flat-panel cabinets coming in second. Totally custom cabinets are the most popular option, with semi-custom in a close second. A small number of homeowners select stock or ready-to-assemble cabinets for their remodeled kitchens.
The most desired color for cabinets is white, followed by wood tones, and gray being the third most popular color for kitchen remodels.
Functionality is just as important as design, so many homeowners are upgrading their cabinets with built-in organizers and other specialty storage. Cabinets that hold cookie sheets are most popular, followed by spice racks, pullout waste or recycling drawers, lazy Susans, and finally, pull out/swing out cabinets.
Newly-remodeled kitchens are typically kept the same size, with more than half of remodeled kitchens measuring 200 square feet or more, 100 to 199 square feet comes in second, followed by 100 square feet in third. In terms of actual layout, the most popular shape is an l-shape, then a u-shape, followed by a galley.
You have your vision, so why not bring it to life? JFC Remodeling specializes in making your kitchen and bathroom remodeling dreams come true. Contact us today to learn more.
JFC Remodeling is committed to providing top-quality home reconstruction services to clients throughout Livingston County. With over 30 years of experience in the industry, our licensed contractors create unique, individualized, and polished renovations. Whether the site requires an improvement, repair, or is a new construction, you can trust our experts to deliver remarkable results. Call: 810-923-1123, e-mail: jfcllc@comcast.net, or visit us at: www.jfcremodeling.com today.
Written by the digital marketing staff at Creative Programs & Systems: www.cpsmi.com.